What is a Virtual Office?
A virtual office is a business address - when you work everywhere BUT the office.
In today's ever changing business world many people are discovering that they need everything but the office. A virtual office is the perfect choice.
Perhaps you are running a small business out of your home, but still need a professional location to meet with clients.
Maybe you are the business person who is constantly on the go, whose office is the briefcase, but still needs a place to receive mail and important packages.
Start Business: Are you starting a business and need mail service with a business address and office receptionist?
Maybe you have hired the world's most expensive secretary... yourself... and you need help so you can relieve yourself of the minutia of day to day office work and return to those activities where you make your real money. To say the very least, the needs of today's business can be varied and demanding.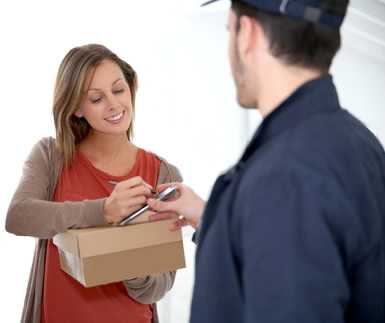 Consider McNab Executive Plaza your professional assistant where we can help you be a success with one of our tailor made virtual office programs. Start with the basics of mail service and have a business address for both mail and packages and a full time staff always on hand to receive them throughout the business day.